Abysmal Dawn - Leveling The Plane Of Existence Guitar TAB Book (Print Edition + Digital Copy)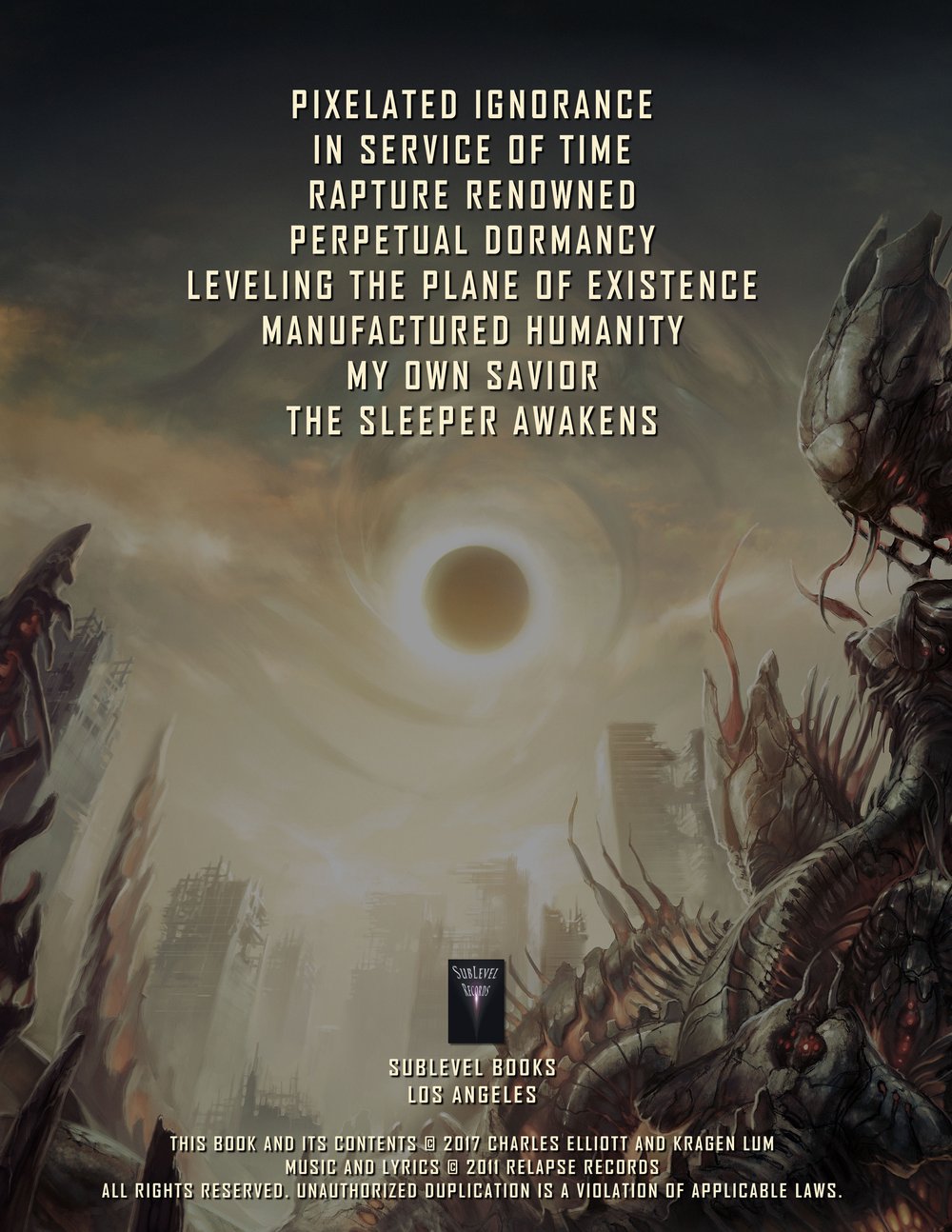 BACK IN STOCK!
DIGITAL COPY AVAILABLE FOR IMMEDIATE DOWNLOAD!
The "Leveling The Plane Of Existence Guitar TAB Book" features guitar tab and notation for all 8 songs from the classic 2011 Abysmal Dawn album. Each song was transcribed note for note from the original recording by Abysmal Dawn mastermind Charles Elliott and guitarist Kragen Lum, who appeared as a guest on the album. Learn how to play the songs exactly as the band plays them with these 100% accurate transcriptions! Presented in 2 guitar format so you can learn to play every song in the book with all of the riffs, harmonies and solos just as they were recorded by Charles, Kragen and Moyses Kolesne from Krisiun on the album. 168 pages. Print Edition + Digital Copy
Songs Included:
Pixelated Ignorance
In Service Of Time
Rapture Renowned
Perpetual Dormancy
Leveling The Plane Of Existence
Manufactured Humanity
My Own Savior
The Sleeper Awakens
Shipping info: US orders ship FREE via USPS Media Mail. Shipping for the rest of the world via USPS Priority Mail Flat Rate Padded Envelope, which includes tracking and keeps the shipping cost as low as possible for a book of this weight. Also, please note that international orders for more than 1 book will ship in a Priority Mail Medium Flat Rate box. Please select your country for shipping when you check out for proper shipping calculation.