Exodus - Bonded by Blood Guitar Book (Deluxe Print Edition + Digital Copy)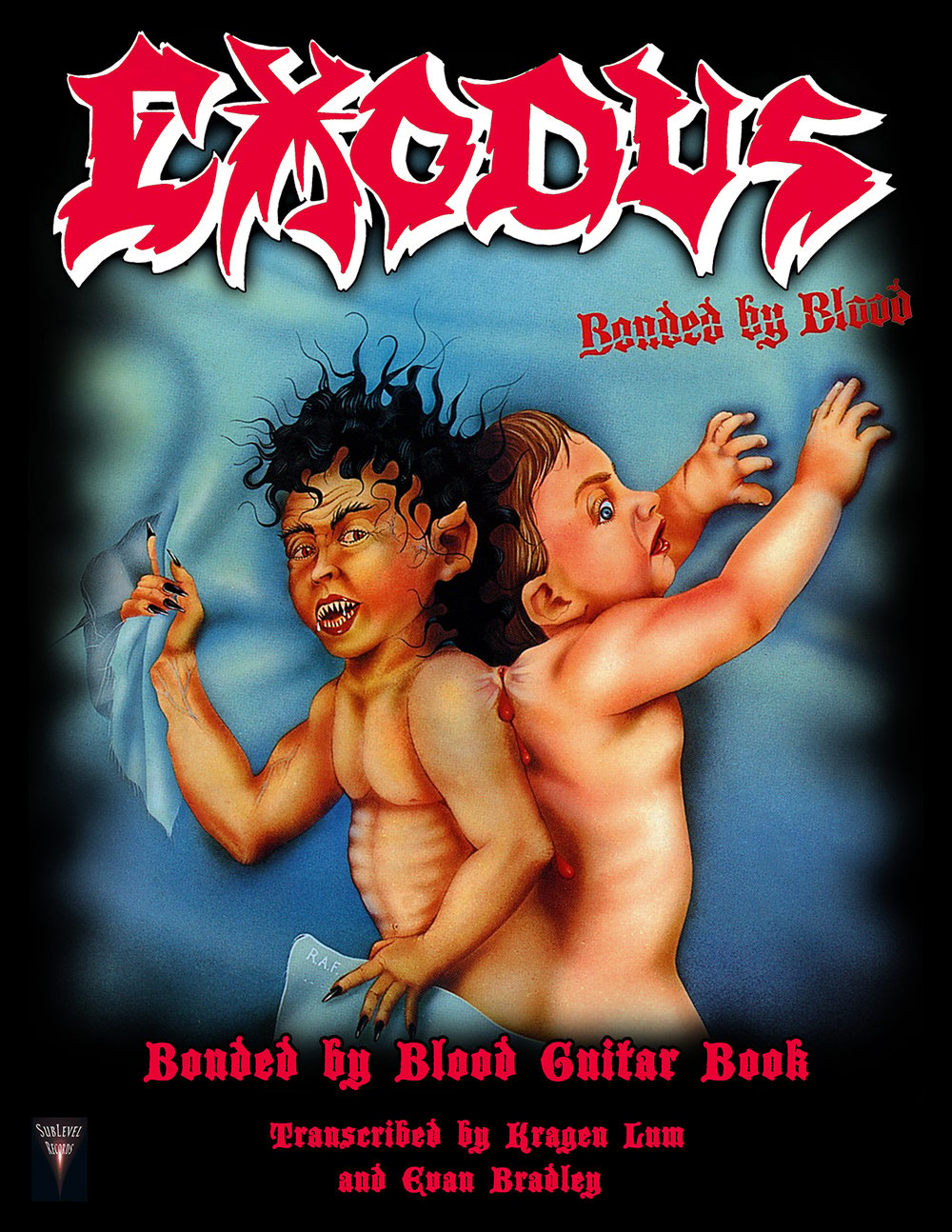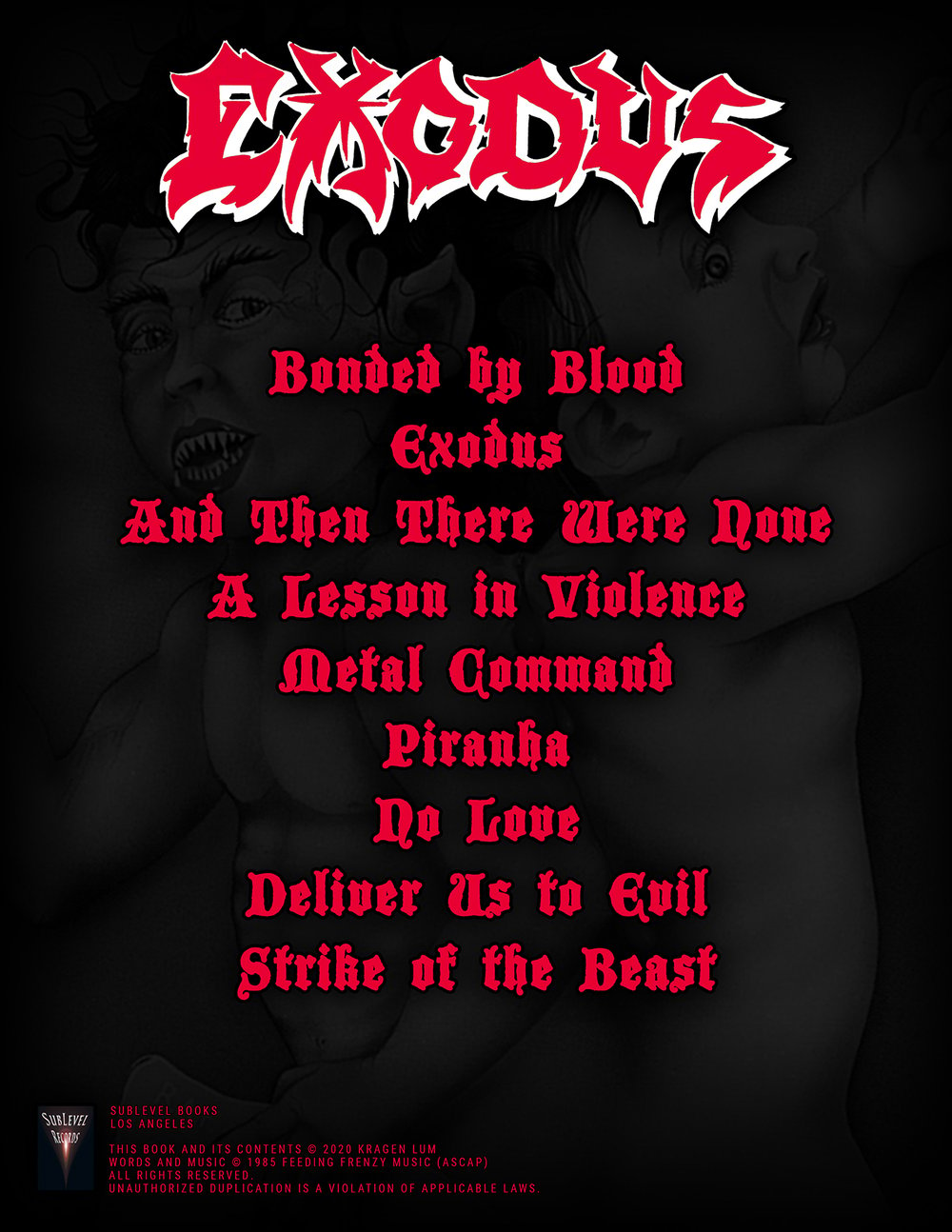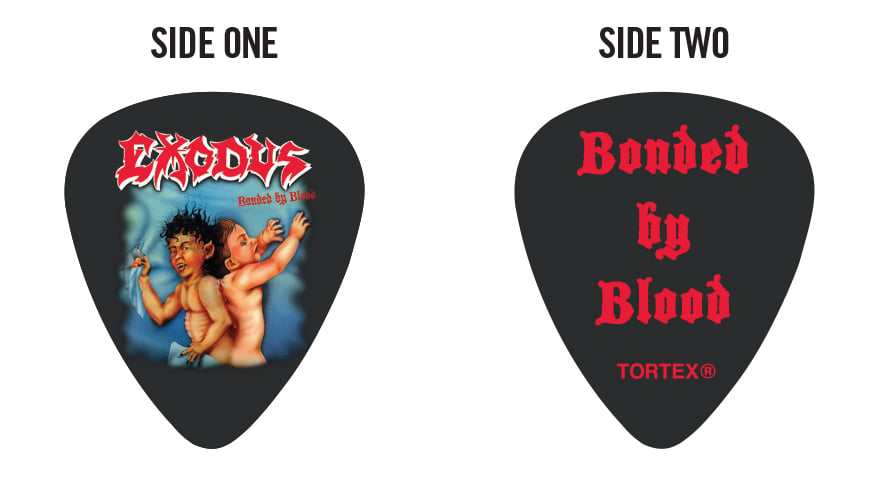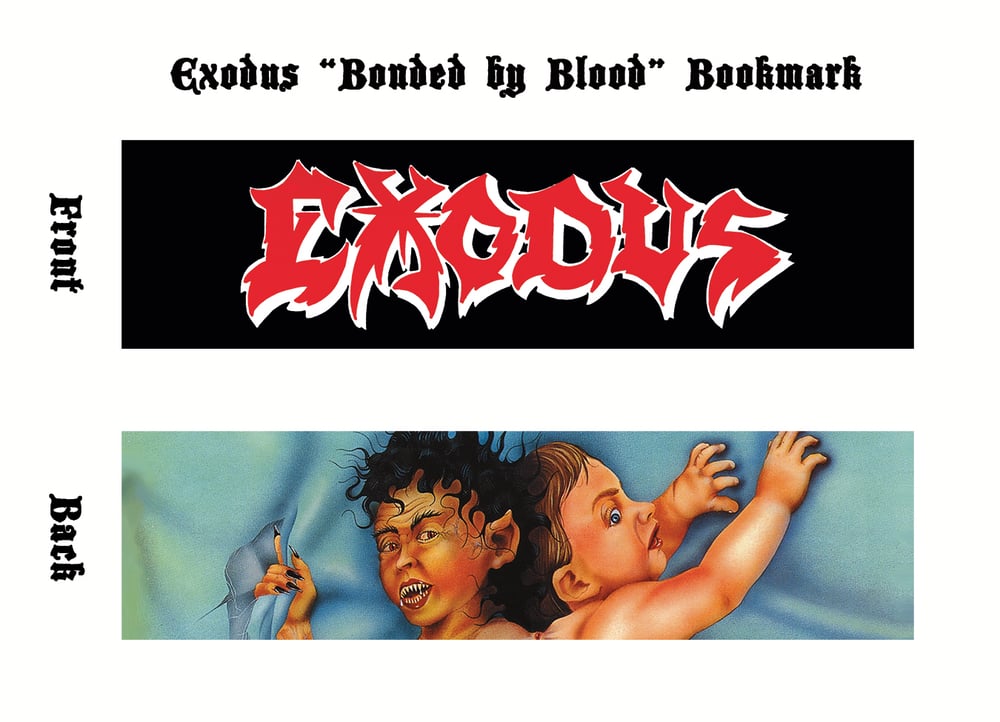 SHIPPING NOW!
DIGITAL COPY AVAILABLE FOR IMMEDIATE DOWNLOAD!
The Bonded by Blood Guitar Book features guitar tab and notation for all 9 songs from the 1985 Exodus album release. All songs were transcribed note for note from the original recordings by Heathen/Exodus live guitarist Kragen Lum and Ernie Ball's Match the Master award winner Evan Bradley. Learn how to play the songs exactly as the band plays them with these 100% accurate transcriptions! Presented in 2 guitar format so you can learn to play every riff and solo just as Gary Holt and Rick Hunolt played them on the album. 170 pages.
This Deluxe Print Edition of the book also includes an Exodus Bonded by Blood guitar pick and bookmark set plus a Digital Copy of the book in PDF format. The Deluxe Print Edition is only available through SubLevel Records!
Songs Included:
Bonded by Blood
Exodus
And Then There Were None
A Lesson in Violence
Metal Command
Piranha
No Love
Deliver Us to Evil
Strike of the Beast
Upon purchase of this Print Edition + Digital Copy you will receive an email notification that the book is available for download. Use the link provided in the email to download the eBook in PDF format to your computer, tablet or mobile device.
Shipping info: US orders ship FREE via USPS Media Mail. Shipping for the rest of the world via First Class International Mail, which includes tracking and keeps the shipping cost as low as possible for a book of this weight. Please note that international orders for more than 1 book will ship in a Priority Mail Medium Flat Rate box. Please select your country for shipping when you check out for proper shipping calculation. Priority Mail and Priority Mail International shipping options available. For Priority Mail shipping, an additional cost is added to the book price for the additional postage cost.