Exodus - Tempo Of The Damned Guitar Book (eBook Edition)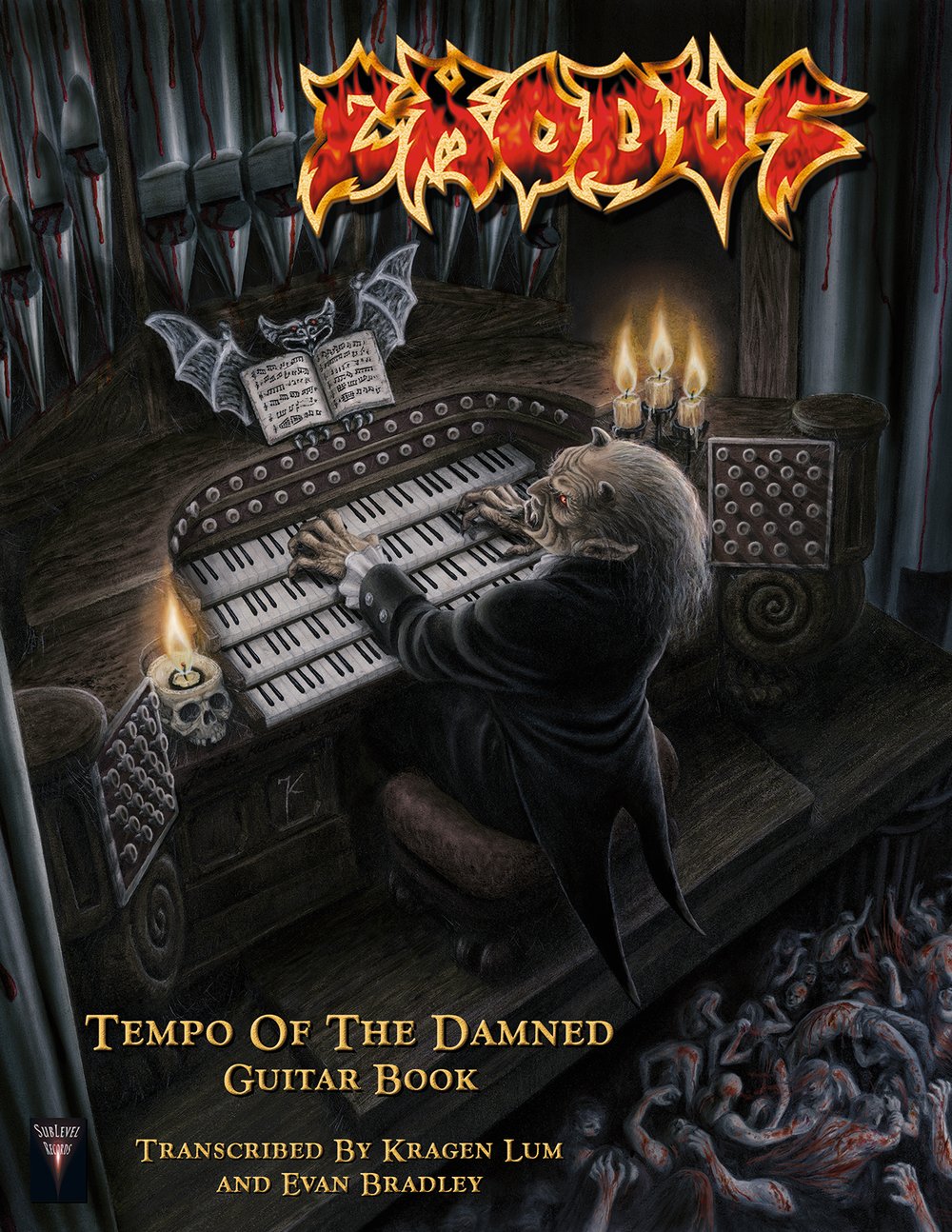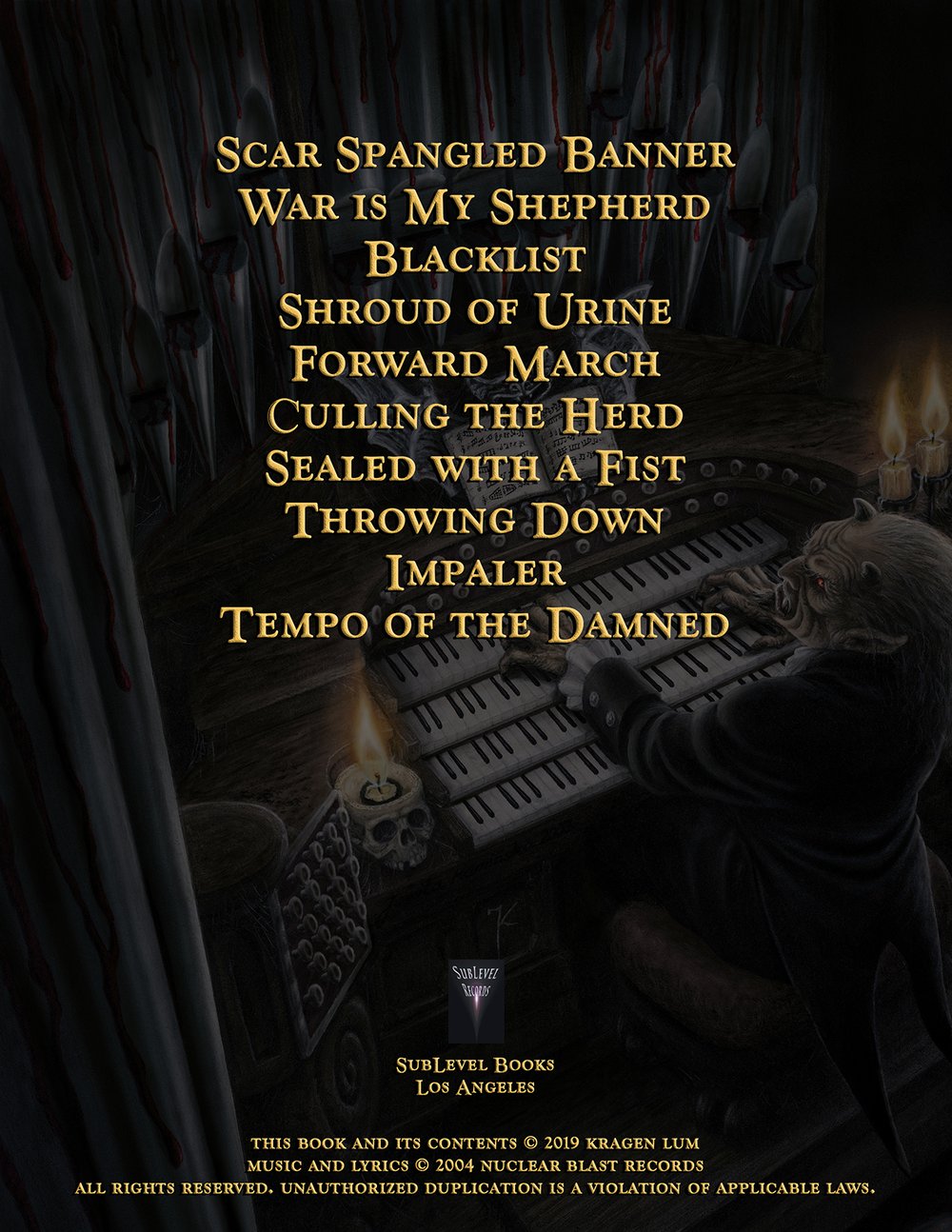 EBOOK EDITION NOW AVAILABLE FOR IMMEDIATE DOWNLOAD!
The Tempo Of The Damned Guitar Book features guitar tab and notation for all 10 songs from the classic 2004 Exodus album. All songs were transcribed note for note from the original recordings by Exodus live guitarist Kragen Lum and Ernie Ball's Match the Master award winner Evan Bradley. Learn how to play the songs exactly as the band plays them with these 100% accurate transcriptions! Presented in 2 guitar format so you can learn to play every riff and solo just as Gary Holt and Rick Hunolt played them on the album. 170 pages. This eBook Edition of the book is presented in digital format as a PDF.
Songs Included:
Scar Spangled Banner
War is My Shepherd
Blacklist
Shroud of Urine
Forward March
Culling the Herd
Sealed with a Fist
Throwing Down
Impaler
Tempo of the Damned
Upon purchase of this eBook Edition you will receive an email notification that the book is available for download. Use the link provided in the email to download the eBook in PDF format to your computer, tablet or mobile device.